Celebration Cruises at Bagnell Dam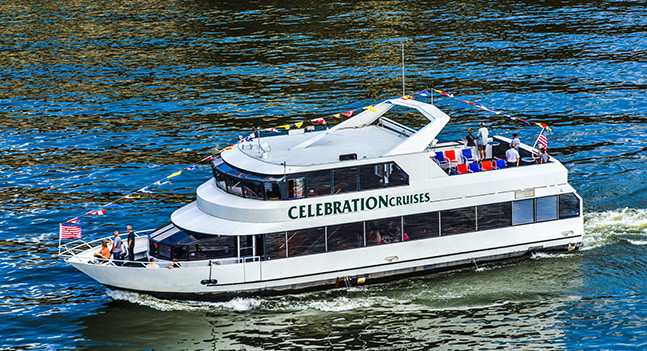 Port: Near Bagnell Dam
1009 Bagnell Dam Blvd., Lake Ozark, MO 65049
Cruise the Lake Along Historic Bagnell Dam and the "Lake Ozark Strip."
Upcoming Special Cruises:
Check Back Soon!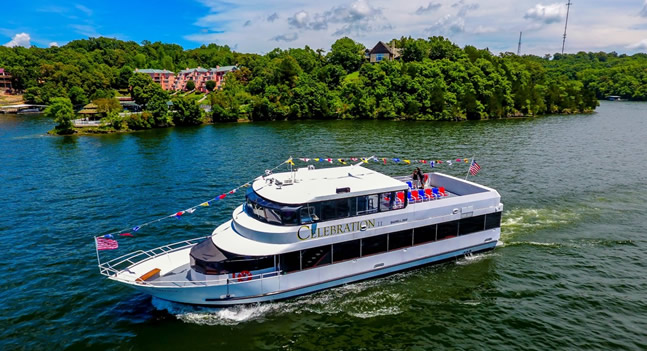 Port: Near Bagnell Dam
1006 Bagnell Dam Blvd., Lake Ozark, MO 65049
Cruise the Lake Along Historic Bagnell Dam and the "Lake Ozark Strip."
Upcoming Special Cruises:

Narrated Noon Cruise with Optional Lunch
Fireworks & Sunset Cruise Cruise – Bagnell Dam
Sunset Cruise with Optional Dinner
Lake of the Ozarks Candle Light Dinner Cruise – Saturday Nights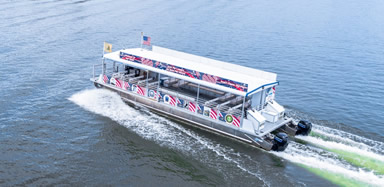 Port: Near Bagnell Dam
1009 Bagnell Dam Blvd., Lake Ozark, MO 65049
Upcoming Special Cruises:

October 12, 2019: 2019 Harbor Hop
Join Celebration Cruises at the Bagnell Dam. You'll experience a unique, and  enjoyable cruise while viewing the beautiful homes and scenery, on Lake of the Ozarks. You will enjoy a yachting experience and atmosphere with unsurpassed service from the professional crew.
Celebration Cruises offers a 4 season, climate controlled interior cabin for your cruising comfort. We cruise daily, rain or shine; weather does not prevent you from having a fantastic cruise experience. With easy access parking, and a central location at the Grand Glaize bridge on Highway 54.
We offer an exceptional venue for all your events; from social to corporate functions. Celebration Cruises provides the environment and crew that will surely set your event apart from others. Making it an occasion that will be remembered.
Celebration Cruises is ADA accessible.